ICC has updated its Force Majeure Clause to Include Epidemic!
Thursday October 15th, 2020
Posted by:

EQUITAS

Category:

Articles, COVID-19, News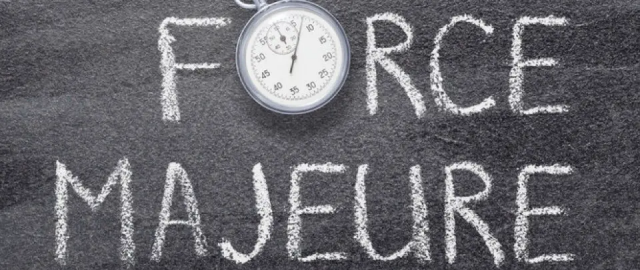 Force Majeure is a French phrase commonly used in commercial contracts to describe exceptional circumstances or events affecting the contract, parties obligations  and that are completely outside the parties' control. Such events may include, acts of God, war, strike, epidemic, riot etc.
Black's Law Dictionary describes force majeure as ' An event or effect that can be neither anticipated nor controlled. The term includes both acts of nature (e.g., floods and hurricanes) and acts of people (e.g., riots, strikes, and wars). — Also termed force majesture; vis major; superior force.'[1]
Construction contracts generally contain force majeure provisions for allocating the risk if performance becomes impossible or impracticable. A force majeure clause will often contain a catchall phrase: "any event beyond the reasonable control of the parties." In relatively recent years, some construction contracts included a list of relevant force majeure events or circumstances such as as war, terrorism, earthquakes, natural catastrophes , acts of government, plagues or epidemics. Where no relevant event is specifically mentioned however, it is a question of interpretation of the clause.
The Covid-19 pandemic has urged scholars and practitioners from various jurisdictions to reconsider the definition and content of forje majeure clauses, and as such the ICC has come up with its updated model force majeure clause for commercial contracts to include epidemic among the relevant circumstances.
Further details can be found on the ICC website.
1- Black's Law Dictionary, Eight Edition